Hot Summer Forcast Get Your Home Ready
Published: October 10, 2023 Last Updated: October 10, 2023

Hot Summer Forcast
The Burea of Meteorology is predicting a hotter-than-usual summer this year and now is the perfect time to start thinking about air conditioning. There is no worse feeling than coming home to a scorching house or struggling to sleep because the fan can't cool you down enough. Aussie summers are brutal and air conditioning can create a cool environment in your home to battle the sweltering summer heat.
So what is the Burea of Meteorology predicting for this summer?
The Bureau of Meteorology is predicting that temperatures for the period of November to January are twice as likely to be hotter than average. This is due to an El Nino and positive Indian Ocean dipole that will greatly reduce rainfall through spring and summer leading to a dryer and hotter few months than on average.
So how can I prepare my home?
If you have an air conditioner already read our blog 'Get Your Air Conditioner Ready For Summer' for our expert air conditioning technicians' tips and tricks to have your air conditioner ready for summer. If you don't have an air conditioner now is the perfect time to invest in one to make your home a cool and comfortable environment this summer.
What are my Options?
When it comes to domestic air conditioning there are two major types ducted and split systems. Ducted systems are becoming more and more popular in modern homes as they can cool every room in your house from one unit. The next is split systems these systems are increasingly popular when retrofitting airconditioning onto an older home as they require minimal modification to be made to the home and take up little space.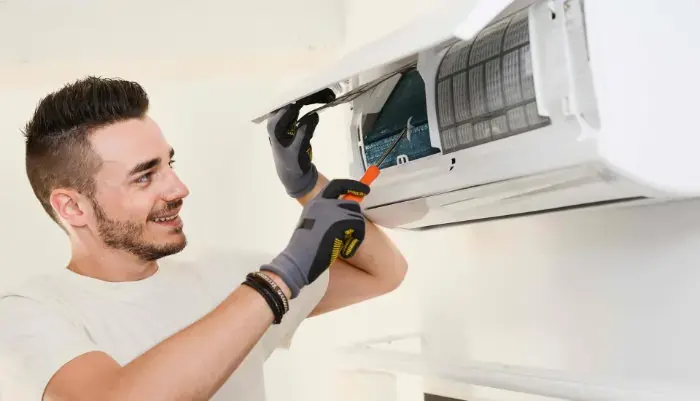 What are the Benefits of each system?
Ducted Air Conditioning Systems
Ducted air conditioning systems allow for your air conditioning system to be zoned to individual rooms. They are also discrete as the compressor is outside and the aircon unit is on the roof this allows for the system to seamlessly integrate with your home. These systems are controlled from one central point and the zoning function will save money in electricity by only cooling the rooms you need to be cooled. There are however some drawbacks to ducted systems. Ducted systems do require roof space large enough to fit the unit, as well as structural points to support its weight. They also do require major modifications to your home to be made such as cutting holes to run ducting.
Split System Air Conditioning Systems
Split systems are perfect for retrofitting onto your home as they are compatible with a majority of homes. Split systems can allow for multiple rooms to be cooled through a multi-split system where multiple units run from the same compressor they also only require minor modifications to be made to your home. This allows for them to be retrofitted onto most homes new or old making them ideal if you only want to cool a few rooms. They are also cheaper upfront than a ducted system and allow for progressive editions of new systems for different rooms as needed spreading the cost over a longer period. They can however be more expensive to run than ducted systems as you may be running multiple compressors to cool your home and are less efficient in larger spaces.
Have Any Questions?
All Purpose Air Conditioning offers installations of ducted and split systems for all major brands. Our team are expertly trained to consult with you to determine the best air conditioning system for your home and needs to ensure the efficiency and longevity of the system. Contact our team today and we can discuss your air conditioning system to help get you through this summer.
References
http://www.bom.gov.au/climate/outlooks/#/overview/summary