Air Conditioning Service Gold Coast
Complete air conditioner servicing on the Gold Coast
The experienced team at All Purpose Air Conditioning offers the best air conditioning service options from Coolangatta to Coomera and throughout the whole Gold Coast, with our air conditioning technicians having over a decade of industry experience ensuring you get the most up to date service every time.
Whether your home air conditioning needs a complete service, your office aircon needs a clean or your system just needs a little maintenance, we can provide effective and practical solutions to keep your air conditioning working in peak condition, all year round. Book a service with our Gold Coast aircon team today.
Book Gold Coast Aircon Service Today
Important reasons why you need to service your aircon regularly
Regular servicing of your air conditioner is important for several reasons:
Improved efficiency: Regular maintenance helps to keep the AC unit running smoothly, which can increase its efficiency and reduce energy consumption, ultimately lowering your energy bills.
Extended life: Regular servicing can identify potential problems before they become serious, which can extend the life of your air conditioner.
Better indoor air quality: An AC unit can harbour mold, bacteria, and other pollutants, which can impact indoor air quality. Regular maintenance and cleaning helps to ensure that the unit is clean and functioning properly, improving air quality and reducing the risk of respiratory problems.
Improved comfort: A well-maintained air conditioner operates more effectively, providing consistent and comfortable cooling, even on the hottest days.
Routine servicing of your air conditioner is crucial for improved efficiency, extended life, better indoor air quality, and improved comfort.
We offer prompt and professional service options for all styles and sizes of aircons, for both your Gold Coast home and workplace.
Our recommended aircon servicing schedule - How often do I need to get my air conditioner serviced?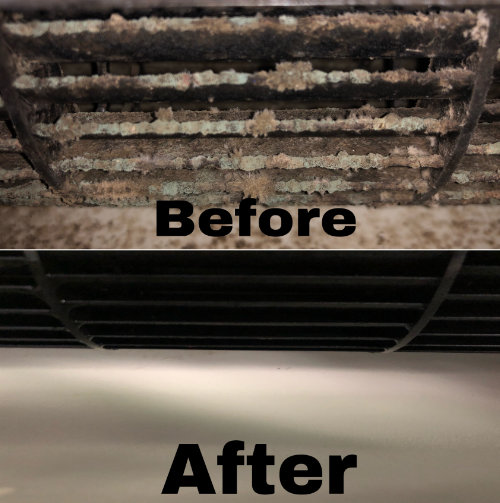 Ducted air conditioning service Gold Coast
Ducted air conditioner servicing involves maintaining and cleaning the ducted air conditioning system to ensure it operates efficiently and effectively. This includes tasks such as checking and replacing air filters, cleaning the ducts (if required), checking refrigerant levels, and testing for leaks.
A professional HVAC technician should be consulted for this service, as handling refrigerants and other components of the system requires special training and certification.
Split system aircon service
Servicing a split system air conditioner involves maintaining the indoor and outdoor units of the air conditioning system to ensure it cools through the hot Gold Coast summer and warms you in winter.
This includes tasks such as checking and replacing air filters, cleaning the indoor unit, checking refrigerant gas levels, and leak testing. Additionally, the technician should check the outdoor unit's condenser coils, fins, and fan blades for any damage or debris buildup, and clean or repair as necessary.
All split system & ducted aircon brands serviced
All Purpose Air Conditioning service both split system and ducted units from all the major brands including:
Why should I get a professional to service my aircon?
If you would like your air conditioning to be working properly all year round, ensuring you regularly have your system serviced by a professional is crucial. It allows for all components of your aircon to be checked and, if necessary, allows for cleaning and/or adjustments to occur. If you give your air conditioning a little servicing love, it will last a lot longer and function consistently better through every season.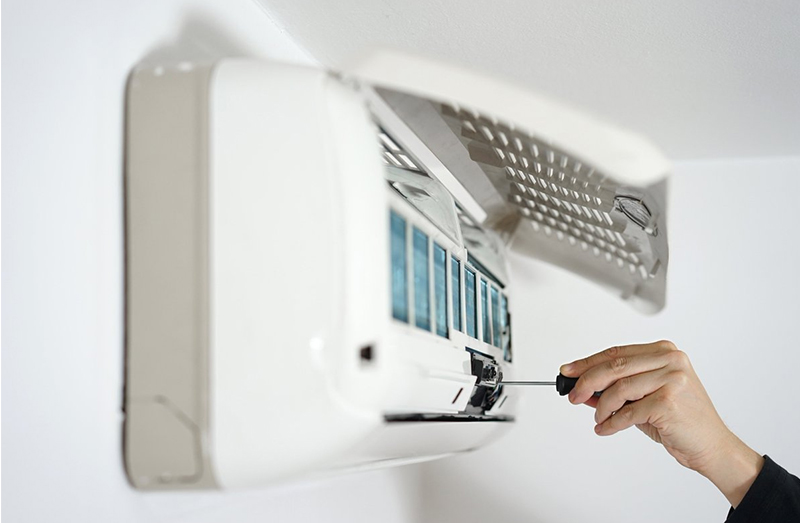 What is included in an air conditioning service?
What is included in a service may change depending on the brand, style and size of your particular aircon, however the general tasks completed by All Purpose Air Conditioning include:
Thoroughly clean the filters
Check the refrigerant gas levels
Check the airflow
Ensure that the cooling and heating functions are properly working
Inspect all electrical connections
Check all other areas of the air conditioner are working
Check the outdoor unit to see that all components are working properly
Your local Air Conditioning servicing experts Gold Coast
If you have any questions regarding the servicing options that All Purpose Air Conditioning offer to the Gold Coast, or to book a qualified air conditioning technician, contact our team at 07 3133 1681 or complete our online quote form.
We can help with your air conditioning service issues in Gold Coast.