What does the ARC licence mean?
What is ARC?
The ARC is the Australian Refrigeration Council.
The ARC covers licensing requirements for tradespeople who work with fluorocarbon refrigerants in refrigeration systems and air conditioning systems.
This governing body is responsible for issuing refrigerant handling licences and refrigerant trading authorisations as well as conducting compliance and communication actions.
The licencing requirements for tradespeople and technicians who carry out refrigeration work can vary between the states. For example the Queensland Building & Construction Commission (QBCC) requires:
All contractor licences are subject to the condition that the holder maintains any relevant occupational licence.
For example, a Refrigerant Handling Licence issued by the Australian Refrigerant Council (ARC) must be held by any person who carries out work in relation to refrigeration and air conditioning (RAC) equipment. Carrying out work in relation to RAC equipment means to do anything with a fluorocarbon refrigerant, or a component of RAC equipment, that carries the risk of refrigerant being emitted.

Who needs to hold a refrigeration handling licence?
Any person who handles refrigerant or works on RAC equipment needs one. This covers decanting refrigerant, manufacturing, installing, commissioning or servicing RAC equipment, as well as decommissioning or disposing of RAC equipment where the refrigerant is present.
Why is it important to ensure you use an ARC-licenced tradesperson for your air conditioning & refrigeration requirements?
Using a licenced tradesperson ensures that you have hired:
A professional, qualified technician
Who must adhere to the industry codes of practice
It also makes sure that there is a reduced incidence of gas leaks which results in a better performing aircon or refrigeration system and certifies that running costs are kept to a minimum.
You are also protecting the environment by making sure that all measures are taken to prevent the potentially environmentally damaging gasses from escaping.
Important note - to protect the environment the Ozone Protection and Synthetic Greenhouse Gas Management Act 1989 was bought in making it illegal to discharge fluorocarbon refrigerant gasses into the atmosphere.
The ARC licence scheme was introduced in 2005 to further help reduce the environmental damage these dangerous gasses can cause, damaging the ozone layer and contributing to global warming. More info - lookforthetick.com.au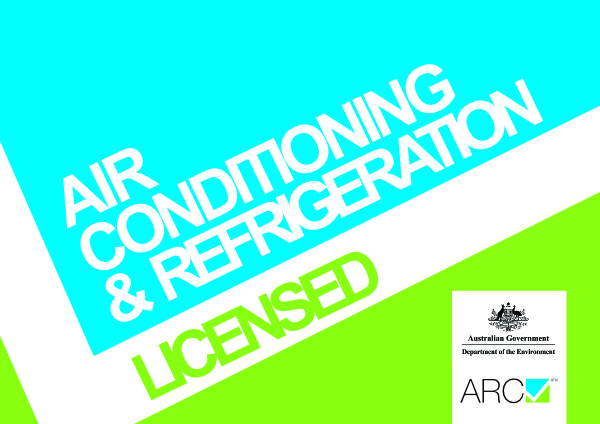 How do I know if my air conditioning or refrigeration technician has the correct licencing?
You can do a quick refrigeration licence check to ensure the technician is licenced to carry out work on your air conditioning system or refrigeration appliances here - lookforthetick.com.au/licence-check
Alternatively you can also use the Look For The Tick website if you are looking for a licenced technician to install, repair or service your aircon, fridge or freezer you can search the directory ARC business directory for a specialist in your area.
All Purpose Air Conditioning is covered by ARC licence RAC01 : L140894 - Full Refrigeration and Air Conditioning Licence which means we can install, service and repair both split system and ducted air conditioning systems.
Ref - https://www.qbcc.qld.gov.au/air-conditioning
https://www.lookforthetick.com.au/
https://www.arctick.org/