Air Conditioning Brisbane North
Your local Brisbane Northside air conditioning experts
All Purpose Air Conditioning's experienced aircon technicians offer professional installation, repairs and servicing for your Brisbane North air conditioning system. Our team is ready to help you find the perfect climate control solution for your home or business. We provide top-quality split systems and ducted air conditioners from all the leading brands. Plus, we offer free quotes so you know exactly what it will cost before we start work on your project.
Need help with a new air conditioner or repairs and servicing of your existing unit? Book an All Purpose Air Conditioning technician in Brisbane north today.
Book Air Conditioning Service Today
Air conditioning installation Brisbane Northside
Are you looking for an energy efficient air conditioning system?
We are Brisbane Northside's leading air conditioning installation service provider, with our air conditioning technicians trained on the most up-to-date technology and practices to deliver you with professional air conditioning installation. We provide all of your air conditioner requirements, whether you need split or ducted aircon, or any other type of room ac unit.
Our technicians install split system and ducted air conditioners from all the leading brands including: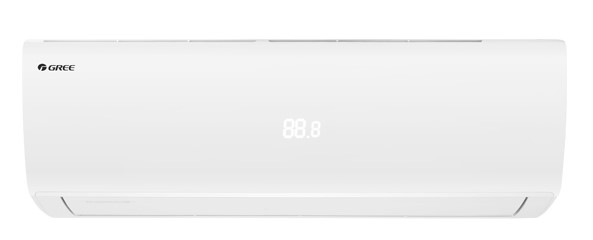 Air conditioning repairs
Complete air conditioning repair services are available from All Purpose Air Conditioning in Brisbane Northside. Our team of aircon experts can handle everything from regas issues to thermostat difficulties and more, so you don't have to. When you need aircon repairs across the city, you can rely on us for prompt, professional solutions.
Air conditioner servicing Brisbane north
The servicing that your aircon needs will depend on several factors including what your air conditioner is trying to support, the geographical area, the type of building, the age of the unit, etc.
Servicing may require a variety of different tasks to be performed at certain intervals. For instance, it's recommended that air conditioning units in high humidity areas (with lots of moisture in the air) should be serviced every six months, while other areas require yearly checkups.
A geographical area's climate will determine how often your air conditioning service needs to occur. For example, equipment that is constantly used (i.e., in a clothing store or hair salon) may need servicing every 3-6 months while a unit in your spare bedroom may only need to be done annually. A building's size will also determine how often you'll need an air conditioner service. Larger buildings can require annual checkups while smaller ones may require servicing every 6-12 months.
Regular servicing is the best way to keep your air conditioner in top condition. Our team can also give you tips on how to minimize wear and tear on your unit.

Your trusted aircon specialists North Brisbane
If you need air conditioner installation, service or repairs in Brisbane Northside, contact All Purpose now. Don't wait until it's too hot outside to double-check that everything is in working order; call us right now and we'll take care of all of your air conditioning needs.
Contact our team at 1300 405 295 or book online using our quick aircon service request from to schedule an appointment with one of our experts.