Ducted Air Conditioning Installation Brisbane
Looking for a top quality, efficient ducted air conditioner?
Get the ultimate climate control solution for your home or business with a top quality, energy efficient ducted air conditioning system. Ducted aircons allow you to easily maintain a uniform temperature with the click of a button wherever you are.
Ducted air conditioners are perfect for your home, office or workplace. Our air conditioning technicians can provide a fully customised ducted air conditioning system to meet your specific needs. There can be no compromise on comfort and budget that's why we offer affordable and quality ducted air conditioning installation solutions.
Ducted Air Conditioning Enquiry Form
How does a Ducted Air Conditioner Work?
Ducted air conditioners are designed to provide climate control for a whole house or building. They have a compressor unit which is placed outside the building and an indoor fan coil unit which is often placed in the ceiling void. Ducting pipes are installed throughout the space to distribute cool air via vents to individual rooms throughout the building.
Ducted systems allow users more control over the aircon by creating zones which provides the ability to block off the air conditioner to only the areas which are needing to be cooled or heated.
Benefits of Ducted Air Conditioners
Ducted systems might be a more expensive installation option than split air conditioners but they have significant benefits. Here are some reasons why you should consider installing a ducted system:
Ducted air conditioners can heat or cool a space quickly and maintain a uniform temperature throughout the space.
They improve the aesthetic appeal of the house as the unit is tucked away in the ceiling and only the vents are visible.
It offers high energy efficiency as only the area being used are cooled/heated.
Provides a quiet operation.
Reverse cycle ducted aircons can both heat and cool rooms to maintain comfort throughout the year.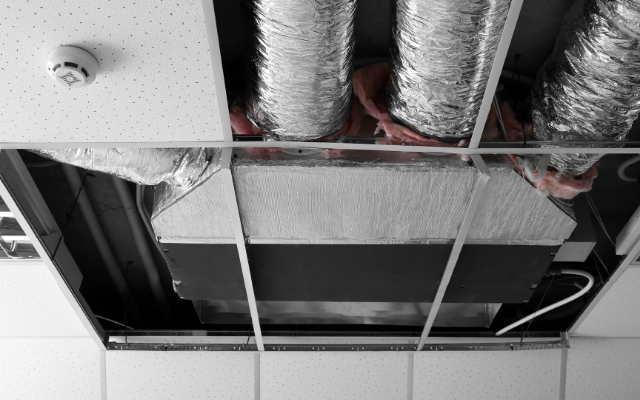 Brands of Ducted Air Conditioners
We supply, install, repair and service all leading brands of ducted systems. Some of the popular brands are:
Our HVAC technicians can recommend the right system for your needs and handle the entire project smoothly, from design to the installation. Whether you are looking for a system for residential or commercial needs, we have the right solution to meet your requirements.
How Much Does a Ducted Air Conditioner Cost?
The price of a ducted air conditioning system installation depends on many factors like the size of the building, demand, zoning needs and complexity of the installation. For example, the installation in a single level home will cost less than a multi-storey house due to the complexity of the fitting across 2 levels. Adding more zones can also add to the cost of your ducted installation.
As every building and climate control needs are unique one size doesn't fit all, making it impossible to provide an exact price until all the other variables are considered. Online calculators will not be able to provide an accurate figure as an on-site inspection is required to ensure all features and requirements are taken into consideration.
If you're in Brisbane our HVAC technicians can come out for an on-site inspection and provide expert advice and a free quote for your home or business ducted aircon system. Discuss your requirements today with our team, we will be happy to help.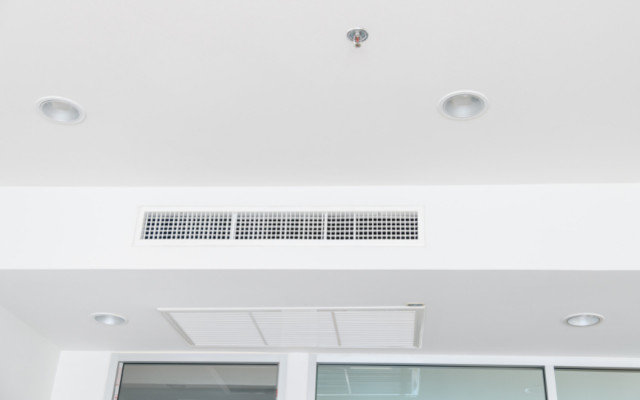 Factors affecting the Installation Cost of Ducted Air Conditioners
Our HVAC technicians will consider the variables mentioned below before they can provide you with an accurate quote:
Layout and size of your property
Insulation
Ceiling size
Orientation of doors and windows
Location
Brand
Installation in a new build or existing property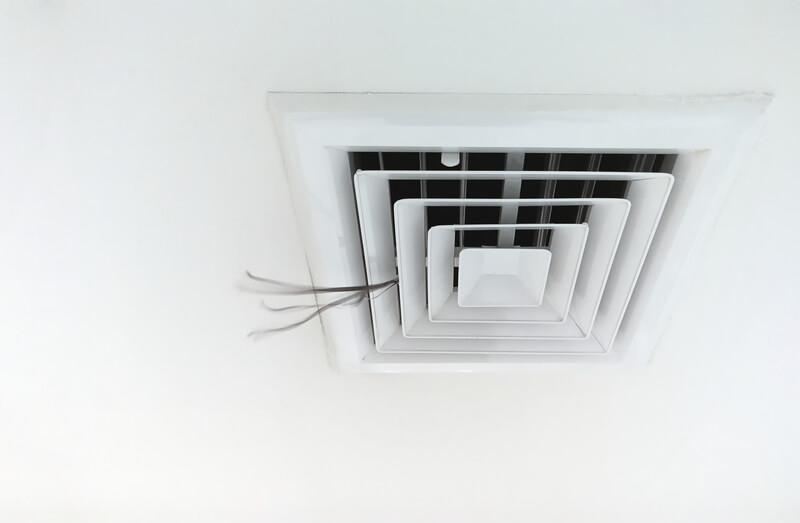 Professional Ducted Aircon Installation
At All Purpose Air Conditioning, we install ducted systems in homes, offices and large commercial complexes throughout Brisbane. All our technicians are highly qualified and provide excellent workmanship.
We also provide installation, repair, cleaning and maintenance services for split system and multi split systems. We are expert industry specialists when it comes to all types of air conditioners.
Why choose us for your Ducted Aircon Installation?
100% transparency - no hidden costs, no surprises. We provide upfront fixed prices so you know what you are in for.
Highly experienced and qualified air conditioning technicians.
100% satisfaction guarantee on our workmanship.
Reliable and affordable solutions so it meets your budget.
Sign up for our membership program and receive a 15% discount on a range of our services.

Your Local Ducted Air Conditioning Experts Brisbane
Get your ducted air conditioning installed in your home or office. Contact our team at 1300 405 295 or complete our online quote form today. When you choose All Purpose you're choosing the air conditioning specialists with a track record that speaks for itself.
AIR CONDITIONING INSTALLATION FAQ
For more in depth air conditioning installation information visit our Air conditioning installation Information page