MDV Air Conditioning Installation
Looking to Install a Midea MDV Air Conditioner?
Available worldwide, Midea MDV air conditioners have made a name for themselves supplying cost-effective cooling options to customers looking for air conditioners within a budget. When it comes to air conditioning installation needs, our fully licensed installers have you covered. We provide MDV Air Conditioning installation throughout Brisbane, Logan, Gold Coast, Moreton Bay and Redland. Book your aircon installation today and get 15% off.
BOOK MDV INSTALLATION
Professional and Reliable MDV Air Conditioning Installation
Whether you are only looking to cool a small room or an entire level of a building, our team can offer the best MDV options for your needs with some of the best advice available. Not only do we have years of industry experience when it comes air conditioning solutions, we also offer practical and affordable solutions for the entire range of MVD cooling systems.
Discuss your requirements with us and our HVAC technicians will be able to recommend the MDV aircon unit best suited to you.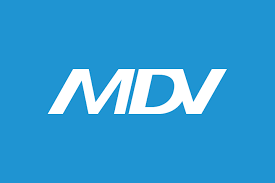 MDV Air Conditioners We Install
MDV SPLIT series - Quiet operation, fast cooling and heating, energy saving features make MDV split series a perfect solution to cool small spaces.
MDV MULTI series - Ideal for large homes or small commercial buildings, the Multi series has one outdoor unit that can be connected with 2 or up to 5 indoor units, all of which can operate independently.
MDV OFFICE series - a wide range of available indoor units designed to achieve optimal cooling and heating capacity and to ensure comfortable working conditions. This series is recommended for all commercial solutions like offices, shops and restaurants.
MDV VRF series - modular air-conditioning system, where many indoor units can be connected to one outdoor unit. Wide selection of indoor units for complete integration into building, while maintaining its internal and external aesthetics at low noise level. VRF systems are ideal for air conditioning in buildings, production and assembly halls.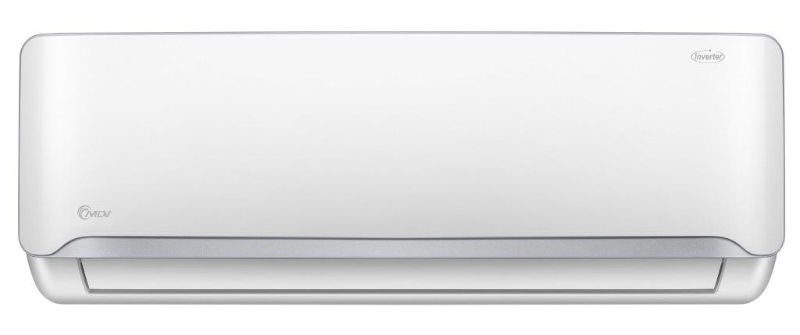 MDV Split System Aircon Installers
MDV offer a range of cooling systems and currently the most popular is the MDV Spit series air conditioning range and we can provide full MDV Spit series installation when it suits you. The qualified experts at All Purpose Air Conditioning know that there are a huge range of options to choose from, so our team can help you choose a split system.
We have extensive experience dealing with all kinds of systems in all shapes and sizes, so we can assist in the best choice to install in your home or business.
Are MDV Air Conditioners worth it?
Midea may not be recognisable brand to most people at all especially when you compare it to the likes of Fujitsu and Mitsubishi. Don't let this deter your purchasing options as some lesser known brands can be some of the most reliable and some models and versions may be better or worse - it just depends on how and when it was manufactured.
In regards to Midea, its split system air conditioners are particularly impressive when compared to it's competitors and can offer a lower priced entry. Midea has been around for over 50 years and you can expect world-class technology and advanced features. MDV Air Conditioners are perfect option for those looking for an air conditioner within budget.
As always, let All Purpose Air Conditioning guide you along the way with some of the friendliest service and advice available on the market today.

Why choose All Purpose Air Conditioning?
At All Purpose Air Conditioning, we strive to put our customers first at every turn. From the moment you contact us right up to when your project is finalised, we make your satisfaction our number one priority. Additionally we are :
Fully qualified air conditioning technicians
We complete regular training to ensure we are up-to-date with all the latest industry solutions and equipment
A one-stop-shop when it comes to all your air conditioning needs including installation, repairs, cleaning and servicing.
Provide honest upfront fixed prices so no surprises, hidden costs or a shocking bill
Experienced industry specialists when it comes to all things aircon
Offer cost effective and affordable options
We offer a written guarantee to customers in relation to workmanship
Prompt and professional air conditioning mechanics who complete every job to the highest industry standard
We call 30 minutes before we arrive and show up when we say we will
We always have customers' satisfaction in mind when completing every job
Proud Australian-owned business
We have also developed a membership program to support those who support us. When you sign up to this program, you will receive a 15% discount on a range of air conditioning services!

Your Local MDV Aircon Installation Experts
If you have any questions regarding our Midea MDV air conditioning services, or are thinking it may be time for an upgrade or replacement, All Purpose Air Conditioning are happy and ready to help.
For a quick obligation-free quote, or to learn more about MDV air conditioning services in and around Brisbane, contact us today on 07 3133 1681 or complete an online quote form .
AIR CONDITIONING INSTALLATION FAQ
For more in depth air conditioning installation information visit our Air conditioning installation Information page