Gree Air Conditioning Installation
Install a top quality Gree Air Conditioner
Gree is one of the leading air conditioning brands across the globe. Some of the benefits of choosing Gree air conditioners are high-energy efficiency, reliability, after-sales service and affordability. Gree offers a range of air conditioners - split systems, multi-split systems and ducted air conditioners for both residential and commercial needs.
Whether you are looking for the installation of a Gree HVAC system or need repairs and maintenance service of your existing system in Brisbane, Gold Coast, Logan, and the Sunshine Coast, All Purpose air conditioning has got you covered. For more information on Gree air conditioners, contact us and we would be happy to help.
Book Gree Air Conditioner Installation Today
Installing the complete range of Gree air conditioners
Need help choosing the right air conditioner? Our Gree experts can assess your heating and cooling requirements, measure your space, technical aspects and then recommend the best unit suitable for your premises.
Gree offers all types of air conditioners like:
Portable air conditioners
Window/Wall air conditioner
Split System units

Bora Hi-wall
Lomo Hi-wall
Hyper Hi-wall Inverter
Hansol- Hi-Wall Inverter
Cozy- Hi-Wall Inverter
Floor Console
Freematch Multi-Head

Ducted aircons

20 kW and 24 kW Three Phase Ducted Split
Ducted inverter unit
Gree GMV5 DC Inverter Multi VRF system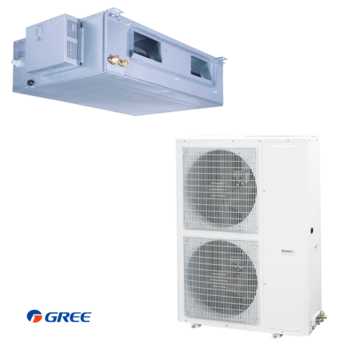 Are Gree air conditioners worth it?
Gree air conditioners are totally worth it - they offer the same features and reliability as other leading brands. The entire range of Gree air conditioners comes with excellent features, superior cooling capabilties, high energy-efficiency and remote control using a smartphone. Our air conditioning technicians can guide you with friendly service and reliable advice to help you choose the right Gree aircon.

Complete Gree Air Conditioner Services
Not just installation, we provide complete services for Gree Air conditioners such as:
Gree air conditioners are backed by a 6-year warranty on parts and labour. If you own a Gree air conditioner, regular servicing would extend the life of the unit and also prevent unwanted breakdowns. Book our air conditioning service today.
Smart reasons to choose All Purpose Air Conditioning as your Gree specialists
We put our customers first at every turn - from the moment you contact us right up to the completion of your project, your satisfaction is our number one priority.
Fixed and upfront costs
Fully qualified technicians
All our technicians are trained in the latest industry standards and technicians so you receive only the best service possible.
A one-stop-shop for all your air conditioning needs
We offer a written guarantee to customers in relation to our workmanship
We are prompt and punctual - we will call 30 minutes before we arrive and show up when we say we will
Proud Australian owned business
We have also developed a membership program to support those who support us. When you sign up to this program, you will receive a 15% discount on a range of air conditioning services.

Your trusted local air conditioning specialists
If you need assistance with Gree air conditioners or have any questions, we can help. For a no-obligation aircon installation quote, contact us at 1300 405 295 or complete our quick online Gree aircon installation enquiry form today.
Other air conditioning brands we supply, install and service:
AIR CONDITIONING INSTALLATION FAQ
For more in depth air conditioning installation information visit our Air conditioning installation Information page