Air Conditioning Logan
Your trusted local Logan air conditioner experts
Our team of experienced air conditioning specialists can take care of all your cooling and heating needs throughout Logan. All Purpose Air Conditioning provide all the services you require to ensure your home or business is comfortable all year round. We offer air conditioner installation, repairs, maintenance, and cleaning for split system and ducted air conditioning systems in residential or commercial properties in Logan.
Need help with a new air conditioner or repairs and servicing of your existing aircon unit? Book an All Purpose Air Conditioning technician in Logan today.
Book Air Conditioning in Logan Today
Air conditioning installation Logan
Keeping your home and workplace cool through summer and warm on those cold winter nights is essential to family or staff comfort. All Purpose aircon technicians can provide expert advice on what size and style of air conditioner will work best for your property and climate control requirements. Once you choose the perfect unit, our team can take care of the full air conditioner installation.
Split system air conditioning offers a versatile solution with single or multi-room options (multi-split systems can cool/heat up to 6 rooms with a single outdoor unit.) Ducted air conditioning is an all-in-one whole home or building climate control system. Both styles can be installed when building or renovating or retrofitted when needed and our team will be able to let you know the pros and cons of each style as they relate to your situation.
For the very best advice and aircon installation service with great payment options like interest-free Zip in Logan contact All Purpose Air Conditioning today.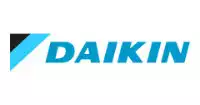 Air conditioner brands we service
Our technicians install split system and ducted air conditioners from all the leading brands including:

Aircon repairs
Keep your unit in top condition with aircon repairs in Logan from All Purpose. Our team use extensive industry knowledge to promptly uncover problems and provide practical, effective solutions.
We repair split and ducted air conditioners throughout the whole Logan City area, from Underwood in the north, down to Beenleigh and out to Cedar Grove in the west. If your aircon is not cooling, leaking water, or struggling to maintain a set temperature contact our team for repairs today.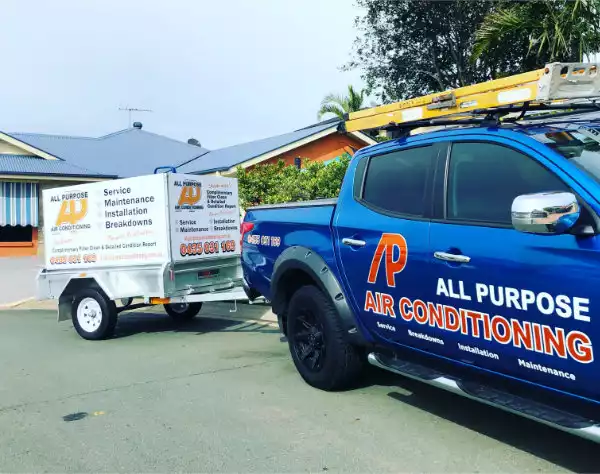 Logan air conditioning servicing & cleaning
Ensure your unit will cool or heat when you need it most with regular routine aircon servicing. We recommend cool only units are professionally cleaned and serviced at least once a year, before summer. To maintain efficiency and make sure the unit delivers clean air in the building reverse cycle systems should be serviced and cleaned twice a year, prior to summer and winter.

Book in your air conditioner service and professional clean with All Purpose to ensure it works effectively on those hot summer days and cool winter nights today.
Professional air conditioning services throughout the Logan area
For the very best in air conditioning installation, service or repairs contact All Purpose Air Conditioning in Logan at 1300 405 295 today.