Home Air Conditioner Regas
Searching for reliable aircon regassing in Brisbane?
Having problems with inefficient or ineffective air conditioning? Is your unit blowing hot air when it should be cooling? Our experienced aircon service team can find out if your air conditioner has a refrigerant leak or fault and needs to be regassed. If you are unsure, what the problem is let our team can help solve any of your air conditioning issues with an complete range of air conditioner services in and around the Brisbane area.
Please note - we do not offer car aircon regassing.
BOOK AN AIRCON REGAS SERVICE TODAY
How to regas air conditioning at home?
Most of the time, re-gassing an air conditioner will never be necessary especially if it has been installed by a qualified experienced air conditioning technician and fitted correctly. If you are experiencing a complete lack of the ability of your aircon to cool down, most of the time this signifies there could be a issue elsewhere and your unit may not actually require re-gassing.
Things that may require an aircon regas include:
Pipe connections haven't been properly attached or tightened to the correct torque
Degradation of pipes due to age, weathering, other
Faulty hardware prior too installation
If you notice or suspect any sort of leak you should call All Purpose as soon as possible and get our team of qualified technicians to test and inspect your unit.
Put simply, traditional split system and ducted aircons utilise air conditioning refrigerant gas which is housed in copper coils and uses the process of high pressure to cool hot air. This gas can be refilled if necessary and we can offer the following services if required:
Split System air conditioning re-gassing and maintenance
Multi Split System re-gassing and maintenance
Ducted air conditioning re-gassing
Expert refrigerant regas assessment
At All Purpose Air Conditioning, we understand how frustrating it can be when your air conditioning just isn't working like it should. It might not requires re-gassing and most of the time, the way to get it working optimally again is via a good clean and service - yes, it usually is as simple as that.
Our experienced team of ARC licenced aircon professionals can quickly and efficiently take a look at your system and provide extensive and complete air conditioner services for a huge range of air conditioning systems. Get in contact to find out more.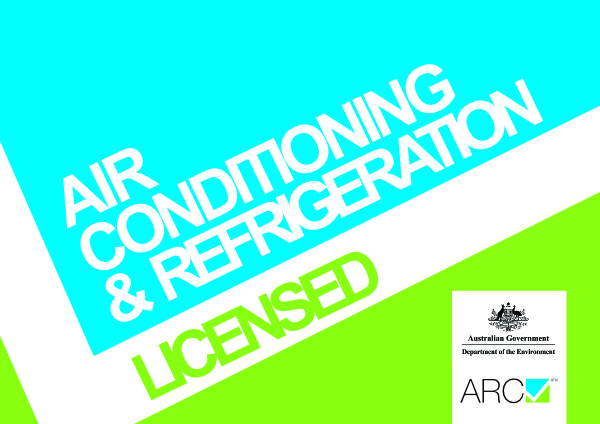 Why use All Purpose Air Conditioning for your regassing needs?
At All Purpose Air Conditioning, we strive to put our customers first at every turn. From the moment you contact us right up to when your project is finalised, we make your satisfaction our number one priority. Additionally we are:
Fully qualified air conditioning technicians
Complete regular training to ensure we are up-to-date with all the latest industry solutions and equipment
A one-stop-shop when it comes to all your air conditioning needs
Provide honest upfront fixed prices so you pay the same as any other customer, so no surprises or hidden costs
Experienced industry specialists when it comes to all things aircon
Offer cost effective and affordable options
We offer a written guarantee to customers in relation to workmanship
Prompt and professional air conditioning mechanics who complete every job to the highest industry standard
We call 30 minutes before we arrive and show up when we say we will
We always have customers' satisfaction in mind when completing every job
Proudly an Australian owned and operated business
We have also developed a membership program to support those who support us. When you sign up to this program, you'll receive a 15% discount on a range of air conditioning services! Speak to our service team about taking advantage of this great offer today.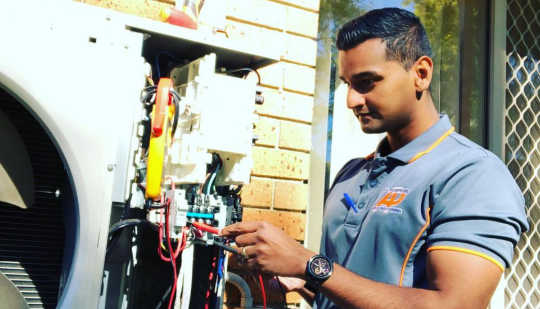 Need an air conditioner regas? Give the experts a call
If you think your aircon could be in need of a regas, or would like to discuss options with our friendly staff, contact us today on 07 3133 1681 or complete an online quote form. We are more than happy to discuss all our services and options with you, so we can decide on the best action plan for your air conditioning needs. Trust the people that are passionate about air conditioning and discover how much cooler life can be with us on your side.
AIR CONDITIONING SERVICE FAQ
For more in depth air conditioning service information visit our Air conditioning service Information page