Air Conditioning Brisbane
Need Help With Air Conditioning in Brisbane?
Summer in Brisbane can prove quite daunting without proper air conditioning. Avoid spending your days seeking relief in shopping centres or enduring uncomfortable nights, drenched in sweat under a noisy fan. At All Purpose, we take pride in being Brisbane's dedicated team of air conditioning experts. Count on us to assist you in selecting the most suitable air conditioner for your requirements and provide reliable servicing and repair solutions in case of any unfortunate breakdowns. Enjoy a comfortable and cool summer with our expertise at your disposal. For air conditioning in Brisbane think All Purpose Air Conditioning.
Book Our Air Conditoner Experts Today
Air Conditioner Installations Brisbane
All Purpose Air Conditioning offers aircon installations and sales of all leading brands. We ensure that all our systems are installed with utmost care to ensure the longevity of the system. We install both residential, commercial and split and ducted systems. Our team will work with you to get the best aircon system for you to save your money in the short and long term.
Air Conditioner Repairs Brisbane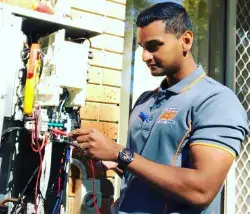 At All Purpose Air Conditioning, we offer aircon repairs for all leading air conditioning brands. We offer solutions to a myriad of air conditioning problems:
Weak to no airflow
Water leaks
Refrigerant bursts
Electrical faults in the air conditioner
Dirty or smelly air conditioners
Damaged compressors or evaporators
We also offer an aircon regas services in case your aircon is not cooling any more. We offer prompt and professional air conditioner repairs for the Brisbane area. Let our expert air conditioner repair team handle all your air conditioner problems.
Air Conditioner Servicing Brisbane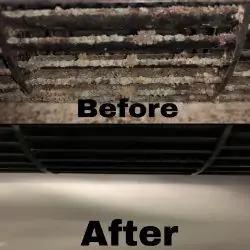 All Purpose Air Conditioners offer air conditioner servicing to keep your aircon running as well as the day you got it. Aircon servicing defends against:
Dust and dirt build-ups
Mould in the air conditioner
As well as protecting against possible faults with the aircon
Servicing will also extend the lifespan of your air conditioner like how servicing your car extends its lifespan. Regularly servicing an aircon allows it to work at its best when you need it during a Brisbane summer. We service all leading brands of split systems, multi-split systems, and ducted systems. So when it comes to air conditioner servicing in Brisbane All Purpose Air Conditioning should be your one-stop shop.
Commercial Air Conditioning Brisbane
At All Purpose Air Conditioning, we take pride in providing a comprehensive range of services to fulfil all your commercial air conditioning requirements. Our expertise encompasses:
Installations
Servicing
Maintenance
When it comes to commercial air conditioning, our proficient team works seamlessly with clients to address their unique needs, ensuring a comfortable environment for both staff and customers. Regardless of the brand or type of system, we possess the expertise to deliver effective and tailored aircon solutions.
Air Conditioner Brands
All Purpose Air Conditioning supply, service, install, and repair all leading brands.
Whether it's a split system for your living room or a ducted system for your office we do it all. Our expert air conditioning technicians have a solution to your every aircon need.
All Types of Air Conditioning Brisbane
At All Purpose Air Conditioning, our team pride themselves on their expertise in getting the right air conditioner for you. We install the three main types of aircon:
Split System: Are air conditioners split into an outdoor compressor and an indoor evaporator. They can only have one indoor unit to one outdoor compressor.
Multi-Split System: These air conditioners work like a split system however they have a bigger outdoor compressor allowing for multiple indoor units in multiple rooms.
Ducted Aircon: uses ducts to blow cool air from the air conditioning unit to set rooms around the house. These systems can be zoned to cool the rooms you want as well as being outdoor or in roof systems allowing for a minimised footprint in your home.
Our team's adept knowledge of air conditioning allows us to develop the best solution for you.