Haier Air Conditioning Installation
Your local Haier aircon installation specialists
At All Purpose Air Conditioning, we take pride in a job well done, our team is highly experienced and qualified, so when you call us to install your new Haier air conditioner you can be confident that it will be installed promptly and professionally and will be up and running in no time.
Air conditioning installation is a vital part of keeping your home comfortable all year long. When you choose to have a Haier air conditioner installed you will "love being in the room you are in" so you can sit back, relax and breathe easier because your Haier Air Conditioner is designed to offer maximum comfort.
Book Haier Aircon Install Today
Benefits of installing a Haier air conditioner
Haier's vision is a simple one, they see the opportunities to use technology to make life easier and channel these ideas into supremely functioning appliances making Haier the world's leading major appliance maker in the past 10 years. Installing a Haier air conditioner will minimise your environmental impact and help cut down on your energy costs thanks to the Eco Sensor found in the Flexis Series of Haier Air Conditioners. The smart sensor detects when no one is in the room and will automatically adjust the temperature after 20 minutes to minimise energy consumption.
Haier air conditioning units are sleek, stylish, and self-cleaning, which means they only put out fresh, clean air. They offer effective cooling in the summer and warming in the winter, they are designed to make it easy for you to create comfort in your home all year round.
Haier is a tried and tested brand, along with being budget-friendly.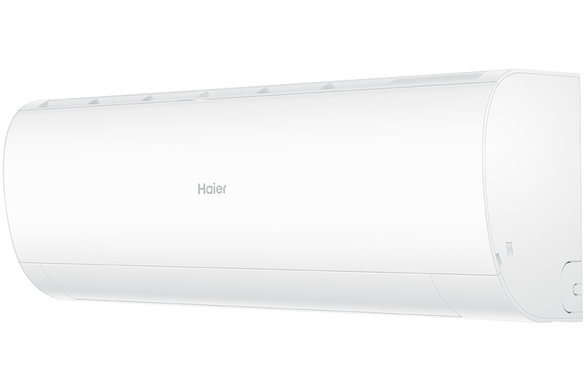 Haier split system air conditioning
A split system Haier air conditioner can provide cooling in a single area or room of your home. The energy-efficient reverse cycle units are very quiet, providing both heating and cooling functions, and they offer year-round comfort. Another great feature of this stylish unit is WiFi connectivity.
Wi-fi connectivity turns your mobile phone into your Haier air-con control. With complete control of your AC, you can have more control over your home's comfort, no matter where you are. All you need is a smartphone, an internet connection, and a download of the app.
Haier has 2 distinctive models for its split system range:
Flexis Series - offers WiFi control so you can connect to your smart device to enable you to adjust and monitor your Haier split system, wherever you have a connection. Intelligent Air and 3D airflow keep temperatures stable while providing even airflow distribution. Eco Mode to minimise energy waste, Self-cleaning, to continuously provide healthy air to your family and guests.
Tundra Series - offers Intelligent Air, and optimises airflow by using the indoor unit to direct cool air upwards and warm air downwards, providing relief from Summer to Winter.
Dry and sleep Mode are designed with your comfort in mind by automatically adjusting the unit to be in sync with your sleep cycle, or achieve dehumidification.
Haier ducted air conditioner
A Haier ducted air conditioner is a perfect addition to a house or commercial property. They are energy efficient, and easy to install, other benefits of ducted air conditioning systems include:
Individually control the temperature of individual spaces or zones throughout the building.
Effective and unobtrusive
Extremely quiet
Ideal for large residential homes or office buildings as they can cool the entire space with one unit.
Aesthetically pleasing - as the air conditioning unit is not on display, it doesn't hamper the design of your property.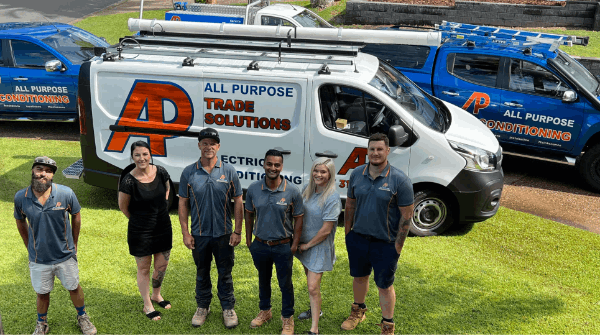 The trusted Haier aircon installation experts
All Purpose Air Conditioning offers installation, repairs, maintenance, and cleaning, for all styles of Haier air conditioner units. With over 10 years of experience, our fully qualified technicians can provide the best climate control solution in Brisbane, Gold Coast, Logan and Sunshine Coast regions. Our team of experts are available to help with any questions or concerns you may have about your new AC unit.
For a quick obligation-free quote give us a call now at 1300 405 295 alternatively you can request a quote online.
AIR CONDITIONING INSTALLATION FAQ
For more in depth air conditioning installation information visit our Air conditioning installation Information page