Air Conditioning Gold Coast
Reliable air conditioning technicians on the Gold Coast
Looking for an effective, energy efficient new air conditioning system? All Purpose Air Conditioning can help. We supply and install split system and ducted air conditioners from all leading brands including Daikin, LG, Fujitsu, Mitsubishi Electric and more.
That's not all - we also offer repairs, regassing, cleaning and servicing of a wide range of makes and models. You can trust our team to provide the best service possible because our technicians are fully qualified and experienced in their field of expertise. We will always go above and beyond your expectations with every job we do for you. And if that wasn't enough already...we guarantee 100% workmanship guarantee on all installations.
Book Air Conditioning Gold Coast Today
Air Conditioning Installation Gold Coast
Our team is made up of experienced technicians who are ready to install your brand-new system today, so you can enjoy cool comfort in no time at all. We offer free quotes (installs only) and will work with your schedule to get the job done at a time convenient to you. You won't find another company that cares more about customer satisfaction than we do.
From providing accurate quotes to installing top-quality systems quickly and efficiently, you deserve an aircon installer that works hard for you every step of the way. That's why we make it our mission to provide exceptional service while always putting our customers first. It's what makes us different from other companies out there – because when it comes down to it, we want nothing more than for you to be happy with our services. Request a quote for your new air conditioner today.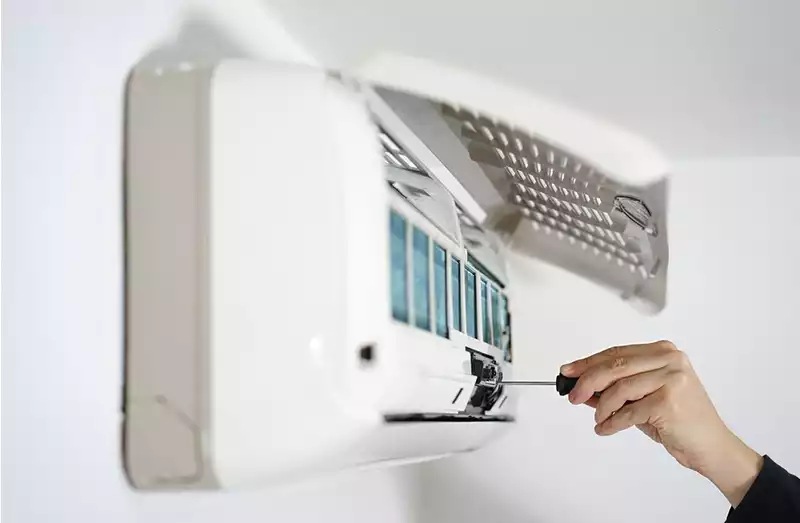 Split system installation
Split systems are the most efficient way to cool or heat individual rooms. The indoor units can be wall-mounted or fitted on the floor or ceiling, with an outdoor unit that is placed on the exterior of your house for maximum effectiveness and noise reduction.
Ducted Air Conditioning Gold Coast
Ducted air conditioning systems are used to cool or heat multiple rooms or whole buildings at once. The condenser and fan located outside pumps air though the 'ducting' in your roof cavity, where a system of valves controls where the air is distributed throughout the home, all from a single control panel. No more running back-and-forth between rooms as needed because this technology does all work for you automatically.
Servicing all brands of air conditioners
All of our products are high quality and we will help you find the right one for your home or business. Our installers have years of experience, so they know how to get it done quickly and correctly. We are trained in working with all major brands including:
Air conditioner repairs Gold Coast
Let's face it, air conditioner repairs are a pain in the neck. The last thing you want to do is wait for hours for a technician when your AC goes out on a hot summer day.
This is why, where possible, we offer same day service for all of our customers. We'll be there fast with all the tools needed to fix any problem that might arise from your unit. Our technicians can repair all styles of air conditioners from the leading manufacturers. If your aircon is leaking water, blowing hot air or has any other issue, give us a call and we'll turn up quickly for repairs. Book your aircon repair now.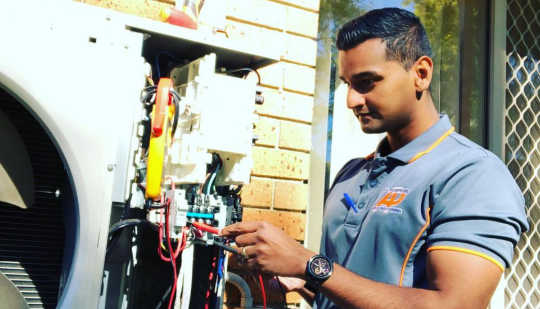 Aircon cleaning & service Gold Coast
Many would agree the air conditioner is one of the most important appliances in your home. They keep you cool and comfortable during hot summer months, but if not serviced regularly they can eventually become costly to maintain. That's why we offer affordable aircon servicing that includes everything from regular scheduled maintenance to emergency repairs. We even provide comprehensive deep cleaning to ensure your unit runs efficiently, distributes clean air, and lasts as long as possible. You won't find another company like us anywhere else on the Gold Coast.
Our team will arrive on time with everything they need to ensure your home stays cool and comfortable during the summer months or warm throughout winter.
You won't have to sweat it out in a hot house this summer when All Purpose Air Conditioning comes through for you every single time, from routine maintenance and cleaning to regassing and full system replacements, our team has got you covered. Call us today at 1300 405 295 or book online now.

Your trusted local air conditioning specialists on the Gold Coast
For all your air conditioning needs, including installation, service or repairs on the Gold Coast, we have got you covered. Call us today at 1300 405 295 or complete our online air conditioning booking request form.