MDV Air Conditioning Repairs
Need Repairs for your MDV Air Conditioner?
Is your aircon not cooling or heating? Or is it leaking water or does it need regassing? Air conditioners can break down unexpectedly and require repairs. When your aircon fails to work properly, give the experts at All Purpose Air Conditioning a call. We provide priority MDV aircon repairs to our valued clients and we can turn up in the shortest possible time to diagnose and repair the aircon.
Our aircon technicians have a fully equipped van and can attend to your premises quickly. We will diagnose and fix the fault and ensure it runs in top-notch condition. Don't get stuck with a broken aircon, call our trusted aircon repair team today.
BOOK MDV AIR CONDITIONING REPAIRS
Residential and Commercial Air Conditioning Repairs
Timely aircon repairs are paramount to the performance of your aircon. Delaying repairs can end up costing you more. A fault in one area can cause the other components to compensate for the issue. This can lead to premature wear and tear and can also shorten the life of your unit.
We can repair all types of MDV air conditioning systems including split system, multi-split system, ducted and commercial air conditioning systems. Let us help you get back to living or working comfortably. Book your aircon repair service today.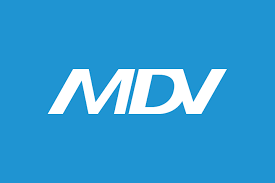 Why choose us for your Air Conditioning Repairs?
At All Purpose Air Conditioning, we go the extra mile for our customers. From the moment you contact us right up to complete your project, we make your satisfaction our first priority.
We are fully licensed and insured air conditioning technicians
We undertake regular training to ensure we are up to date with the latest industry trends and solutions
We are a one-stop-shop for all your air conditioning needs including installation, repairs, cleaning and servicing
We provide transparent and fixed pricing for all our jobs so no surprises, hidden costs or a bill shock
We offer cost-effective and affordable air conditioning solutions
All our work is backed by our workmanship guarantee
We call 30 minutes before we arrive and show up when we say we will
We are a proud locally owned and operated business
We have also developed a membership program to support those who support us. When you sign up for this program, you will receive a 15% discount on a range of air conditioning services.

Your Trusted Local Air Conditioner Repairs Specialists
If your MDV aircon has broken down or it is not cooling or heating properly, we are here to help. Book your aircon repairs today, call us on 0488 856 939 or complete our quick online aircon repair booking request form today.
AIR CONDITIONING REPAIR FAQ
For more in depth air conditioning repair information visit our Air conditioning repair Information page