Fujitsu Air Conditioner Repairs
Professional Fujitsu air conditioning repairs Brisbane
Having trouble with your Fujitsu air conditioner? Does it struggle to keep your home at a comfortable, consistent temperature? We can help. Our team of Brisbane air conditioning specialists offer comprehensive Fujitsu air conditioner repairs for both home and commercial systems. If your Fujitsu aircon is not providing effective cooling or heating book in repairs with our team today.

Book Fujitsu Aircon Repairs Today
We repair all styles of Fujitsu air conditioners
Our experienced air conditioner technicians can provide efficient repairs for the complete range of Fujitsu air conditioners covering all shapes and sizes including:
Split system - single and multi
Cassette
Wall, ceiling, or floor mounted units
VRF systems - variable refrigerant flow system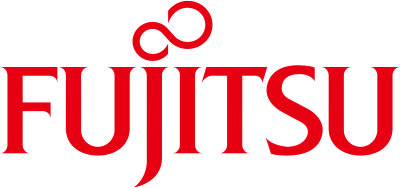 Why getting prompt Fujitsu repairs is a good idea
Delaying repairs can have a long term effect on your aircon system as a fault in one area can mean other components are overloaded to compensate for the issue. This can lead to premature wear and tear and sometimes result in a shortened life for the unit.
Putting off fixing your aircon can end up costing you more than parts and labour. If your Fujitsu AC is not working efficiently due to a fault it's likely to be consuming more power than usual every time you turn it on. Repairing issues as you notice them ensures your aircon is operating at it's most efficient, keeping your electricity costs as low as possible.
Why use our team for your Fujitsu air conditioning repairs?
We're a local Brisbane company who cares about the experience of every single customer.
We cover both residential and commercial air conditioning repair requirements.
We specialise in air conditioning services which means we have practical solutions for even the most unusual aircon problem.
Our team are fully licensed and insured ensuring all work is carried out to the relevant state, industry, and Australian standards.
Your trusted local Fujitsu aircon repair specialist Brisbane & Gold Coast
Whether you're a homeowner, landlord, property manager, or business owner we can get your Fujitsu air conditioner up and running effectively, fast. Contact the experienced team at All Purpose Air Conditioning for all your Fujitsu aircon repairs throughout Brisbane and the Gold Coast at 1300 405 295 or complete our quick online aircon repair booking form today.
We also provide Fujitsu:
AIR CONDITIONING REPAIR FAQ
For more in depth air conditioning repair information visit our Air conditioning repair Information page