Fujitsu air conditioning service
Do you need a Fujitsu air conditioner service?
Are you looking to maintain your Fujitsu aircon so it works well for your home or workplace when you need it? All Purpose Air Conditioning has years of experience with servicing a wide range of Fujitsu air conditioner models and brands, so you can count on them to provide a reliable service for your Fujitsu ac. The All Purpose Air Conditioning team are all fully trained and qualified to service Fujitsu air conditioners across a range of locations including, Brisbane , the Gold Coast , Redlands , Logan and many more. Give us a call to get in touch with one of our air conditioning service technicians today.

Book A Fujitsu Air Conditioning Service Today
Why get a Fujitsu air conditioner service?
When was the last time you got your home or workplace serviced? Does it still work like it did when you first bought it? Air conditioners are innovative appliances that require regular maintenance to work at their best.
If minor issues like particle build ups or electrical faults in an aircon are not detected early, it can affect the entire ac system to the point where it needs to be replaced. Hiring an All Purpose Air Conditioning electrician for an affordable, regular air conditioner service can detect these problems before they cause major damage. This can save you the time and money of replacing an old ac with a completely new one.
Our regular servicing will not only save you money, but it will also optimise the working efficiency of your aircon for as long as possible.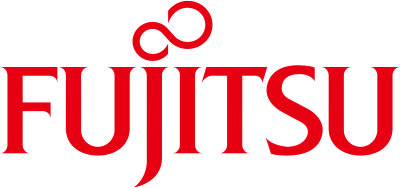 What is included in our Fujitsu air conditioner service?
To ensure that your Fujitsu aircon works when your family needs it most our service covers an inspection of a range of important ac features. Note that the list may vary depending on our clients ac model, but the main steps of our ac service are:
Assess the air flow.
Comprehensively clean the filters.
Inspect the gas levels.
Check and assess all electrical connections.
Test the working of heating and cooling functions.
Ensure that other features are working to standards
Ensure that any outdoor units are working to standards
For more information on what is included in our Fujitsu ac service or for information about a service for your specific aircon model, contact one of our air conditioning specialists. At All Purpose Air Conditioning, we understand that every client has different needs, so we are happy to tailor our service to better suit your requirements.
Why choose us to complete your Fujitsu aircon service?
At All Purpose Air Conditioning, we strive to put our customers first at every turn. From the moment you contact us right up to when your project is finalised, we make your satisfaction our number one priority. Additionally we are :
Fully qualified air conditioning technicians
Complete regular training to ensure we are up-to-date with all the latest industry solutions and equipment
A one-stop-shop when it comes to all your air conditioning needs
Provide honest upfront fixed prices so you pay the same as any other customer, so no surprises or hidden costs
Experienced industry specialists when it comes to all things aircon
Offer cost effective and affordable options
We offer a written guarantee to customers in relation to workmanship
Prompt and professional air conditioning mechanics who complete every job to the highest industry standard
We call 30 minutes before we arrive and show up when we say we will
We always have customers' satisfaction in mind when completing every job
Proudly owned Australian business

Organise a professional Fujitsu ac service today
If you think your air conditioner needs a check up or want to ensure your ac's working efficiency is optimised, contact All Purpose Air Conditioning today for service you can trust. Call us on 07 3133 1681 or complete an online quote form today.

AIR CONDITIONING SERVICE FAQ
For more in depth air conditioning service information visit our Air conditioning service Information page