Air Conditioning Service Redlands QLD
Looking for Aircon Servicing in Redlands?
The friendly team of air conditioning specialists at All Purpose Air Conditioning are experts when it comes to aircon servicing in Redlands, with extensive cleaning, maintenance and service options for every system you can think of. No matter the brand, size or type of unit, we can offer cost-effective and practical options to both residential and commercial customers, meaning a working aircon won't break the bank.
With us taking care of all your air conditioning needs, you can get back to enjoying a cool and comfy room or office like you should. Get in contact today to find out how we can help!
Does your Aircon Need a Service in Redland Bay?
Complete Air Conditioning Service Options Redlands
When it comes to the humid climate that is Queensland, a properly-functioning air conditioner is a necessity for the summer months (and a lot of other months too!). When your system is working like it should, we tend to take them for granted but when they are having a few issues, it can be incredibly disruptive and annoying (as well as sweaty).
We understand the importance of an aircon working in peak condition, therefore we offer a comprehensive array of cleaning, maintenance and servicing options to ensure every single Redlands air conditioning system we work on is working at its best. We wouldn't want to go to different companies for one aircon service, so why should you?
Why pay for aircon servicing?
If you would like your air conditioning to stay in top condition all year round in Redlands, ensuring you regularly have your system serviced by a qualified professional is crucial. It allows for all components of your aircon to be checked and, if necessary, allows for cleaning and/or adjustments to occur.
If you give your air conditioning a little servicing love, it will have a longer life and function consistently better through every season. It is an investment in ensuring your aircon lasts for longer and consistently works like it should.
What is involved in an Air Conditioning Service?
What is involved in a service may change depending on the brand, type and size of the aircon, however the general steps that are taken by All Purpose Air Conditioning in the Redlands area include:
Thoroughly clean the filters
Check the gas levels
Check the air flow
Ensure that the cooling and heating functions are properly working
Inspect all electrical connections
Check all other areas of the air conditioner are working like they should
Check the outdoor unit to see that all components are working properly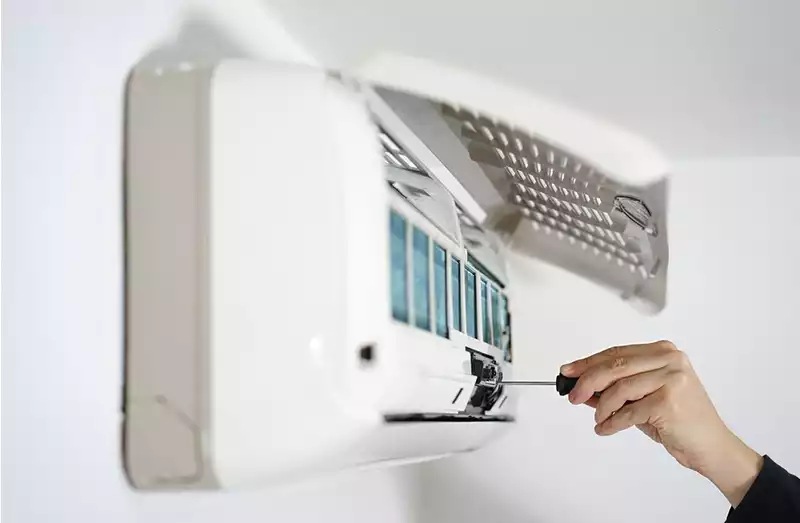 Qualified Redlands Air Conditioning Mechanics
When you are looking to have your aircon serviced, you want to ensure it is being completed by a professional. The friendly team at All Purpose Air Conditioning are fully qualified and licensed, with years of on-the-job experience and knowledge.
We can quickly and efficiently assess your air conditioning and what is required to ensure it works properly whenever you need it, whether that be a service, cleaning, maintenance or a little of everything.
Why choose us for your Air Conditioner Servicing?
At All Purpose Air Conditioning, we strive to put our customers first at every turn. From the moment you contact us right up to when your project is finalised, we make your satisfaction our number one priority. We are a one-stop-shop when it comes to all your air conditioning needs, offering cost effective and affordable options no matter the job type or size. We are also proudly Australian owned!
Our team is made up of fully qualified air conditioning technicians who complete regular training to ensure they are up-to-date with all the latest industry solutions and equipment. We provide honest upfront fixed prices so you pay the same as any other customer (no surprises or hidden costs!) and our staff are experienced industry specialists when it comes to all things aircon.
We call 30 minutes before we arrive and show up when we say we will, with our prompt and professional air conditioning mechanics completing every job to the highest industry standard. We offer a written guarantee to customers in relation to workmanship, having our customers' satisfaction in mind when completing every job.
We have also developed a membership program to support those who support us. When you sign up to this program, you'll receive a 15% discount on a range of air conditioning services!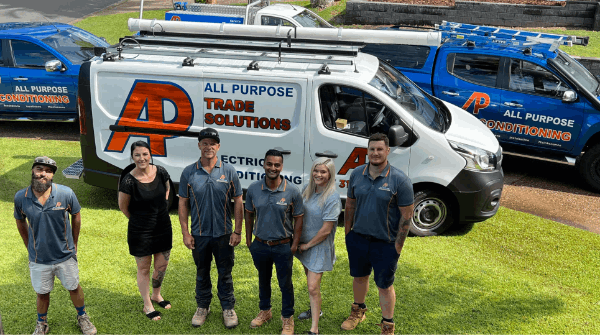 Your Local Air Conditioning Service Professionals Redland Bay
If you have any nagging questions regarding aircon servicing, cleaning or maintenance in the Redlands area, or would like to arrange one of our friendly air conditioning technicians to attend your home or workplace, give us a call today on 07 3133 1681 or complete an online quote form .
We can discuss all the available options when it comes to keeping you air conditioning running like it should, so trust the people that are passionate about breathing life into buildings and discover how much cooler life can be with us on your side..
We can help with your air conditioning repair issues in Redland Bay.