Zone Control for Ducted Air Conditioners

Did you know you could retrofit your existing aircon unit with zone controllers?
Are you struggling with setting the right aircon temperature for your house or office? With a zone control system, you have complete control of the temperature in individual rooms or zones throughout the building. Zoning allows for increased comfort and savings on your energy bill each quarter by not heating or cooling unoccupied rooms.

With zone control for your ducted air conditioner , you can save 20-40% on your power bills. Summer is almost here in Brisbane so if you are looking to install zone controllers, book our friendly air conditioning technicians now.

Book AC Zoning for Ducted Aircon Today
Zoned Ducted Air Conditioning

Zone Control Systems allows users to control the different parts of your home or commercial propert which are being cooled or heated.
It consists of three components:

Zone Dampers - Dampers regulate the airflow and pressure in different zones. They are wired to different zones on the control panel and can open or close depending on the setting of the thermostat.
Thermostat - Thermostats regulate the temperature in a zone and customise the temperature. Each zone has it's own thermostat.
Zone Control Panel - it is a central control system that communicates with the thermostats, zone dampers, and the air conditioning equipment. The control panel will turn the dampers on or off to regulate airflow from the ducts and grilles.

Talk to our friendly technicians today for a no-obligation quote on your ducted zoning system.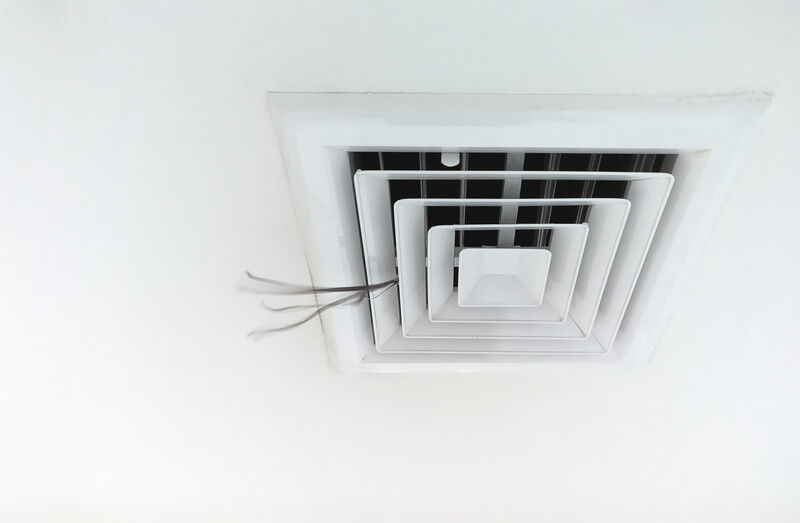 How many zones can a ducted air conditioner have?

Depending on the zone control system, ducted air conditioners can be divided into 8 or more zones with each zone having its own temperature settings. For example, Advantage Air's MyAir can have ten different zones, Daikin can have up to eight zones, and iZone allows up to 14 zones.
Many systems offer a Zone controller app which can be installed on your smartphone or tablet, allowing you greater flexibility in controlling the temperature remotely.

HVAC Zone Controllers

Zoned air conditioning can be used for both heating and cooling. At All Purpose Air Conditioning, we install zone controller systems of all leading brands like:
Advantage Air's MyAir
Daikin Zone Controller
iZone Smart Air Conditioning
Polyaire - AirTouch, ZoneSwitch and ZoneTouch
Fujitsu System Controllers
Mitsubishi Zone Controller
And more

The zone controllers are compatible with ducted air conditioners models of all leading brands like Carrier , Mitsubishi Electric , Fujitsu , Daikin , Samsung , Panasonic , etc.


Ducted air conditioning installation experts Brisbane

For higher comfort and energy savings, consider installing a zone control system for your ducted aircon. Our HVAC technicians can install ducted air conditioning with AC zoning or retrofit your existing system.

Whether you are looking for installation or repair of your HVAC zone control system for residential or commercial needs, we can help. Contact us on 1300 405 295 or complete our online enquiry form now.

AIR CONDITIONING INSTALLATION FAQ
For more in depth air conditioning installation information visit our Air conditioning installation Information page