MDV Air Conditioner Service
Does your Midea Air Conditioning need a service?
Don't wait until your air conditioner stops working before you do anything with it! An air conditioning system should undergo regular maintenance and servicing, much like vehicles. If you don't look after them, they will end up costing you more money in the long term or possibly stop working at the worst possible time.
Get peace of mind knowing that your aircon is being taken care of by our experts. We'll make sure it's running smoothly and efficiently so you can stay cool all summer long - without any unexpected surprises. Schedule your MDV aircon service today.
Book MDV Aircon Service Today
Why get your MDV aircon serviced?
There are a lot of things that can go wrong with your air conditioner. If you don't take care, dirt and mold will accumulate in there which is unhealthy for both people who live or work here as well as those inside from having harmful microbes floating around all over their place! The efficiency may decrease over time too- leading to expensive repairs down future if we want this machine working properly again before summer comes along again.
A regular servicing of your MDV aircon will ensure the unit works perfectly and you aren't without aircon in the heat! Book your MDV aircon service today.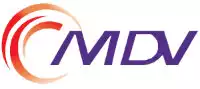 What will your MDV air conditioner service cover?
Just like you take your car in for a tune-up, you should have your air conditioner serviced regularly to keep it running smoothly and efficiently. That means less stress on your wallet – and fewer headaches when the weather gets hot.
We understand that everyone's busy, so we offer convenient service appointments that work with your schedule. We also have a wide variety of services to choose from, so you can find the perfect one for your needs. Our Midea aircon service will include:
Clean the filters, evaporator coil, and condenser coils
Clean the ducts and vents
Check refrigerant gas levels
Ensure the heating and cooling functions are working properly
Check the electrical connections
Check the indoor and outdoor units
Test the thermostat
Check the drainage
Cleaning the louvres of dust restricting the airflow
Deep clean and sanitisation of the unit
Whether your Midea aircon is not cooling properly or you just want a seasonal tune-up, we can help. Our aircon services are designed to prevent breakdowns and maximise the performance of the system.

Your Trusted Midea Aircon Servicing Experts
Schedule your MDV aircon service today by calling us at 1300 405 295 or complete our online MDV aircon service request form.
AIR CONDITIONING SERVICE FAQ
For more in depth air conditioning service information visit our Air conditioning service Information page