Hitachi Air conditioning service
Your local Hitachi air conditioner servicing experts Brisbane & SEQ
Did you know that Hitachi air conditioners require regular service to keep them in top condition and working efficiently? That's where the All Purpose air conditioning team comes in. We offer top-of-the-line Hitachi air conditioning service that will have your unit running like new in no time.
Not only will our service help your Hitachi aircon run more efficiently, but it will also help keep you cool during those hot summer months. So don't wait any longer - call us today and schedule an service appointment.
Book Hitachi Aircon Service Today
Comprehensive Hitachi aircon service
Our technicians can carry out all the necessary system checks, diagnostics and routine repairs to ensure your air conditioner keeps your home or business cool in summer and warm all through winter. When your air conditioner is not serviced regularly it may end up costing you more money in the long run and the possibility of breaking down at the worst possible time.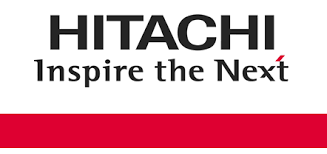 Why should you get your Hitachi air conditioner serviced regularly?
Ensure reliability - regular servicing ensures the system runs efficiently, saving you money on power bills.
Extend the life of the air con system - faulty air conditioners wear out quicker than well-maintained units do. This also reduces replacement costs in the long term. Ensuring your air conditioner will last longer.
Uncover issues early - many minor problems are discovered during servicing allowing repairs to be carried out before larger issues develop.
Keep the air clean - cleaning and servicing ducts, filters, coils, fins, and other internal components help to provide clean, fresh air throughout the building.
Reducing breakdowns at peak time - steaming hot summer days when the air conditioning system is working the hardest and when you need it the most tends to be when failures occur. Keeping the system in top condition reduces the chance of disruptions.
When is the best time to schedule a Hitachi service?
The best time to schedule an air conditioning service is in early spring just before summer kicks in and before winter. If you have a reverse cycle air conditioner, you would need to get the air conditioner unit checked bi-annually. Regular maintenance service is crucial for the effective running of your aircon.

Experienced Hitachi aircon servicing team
All Purpose Air Conditioning offers Hitachi aircon servicing, repair, maintenance, cleaning, and upgrade services for all kinds of air conditioner units and leading brands. With over 10 years of experience, our fully qualified technicians can provide the best climate control solution in Brisbane, Gold Coast, Logan and Sunshine Coast regions.
Request a Hitachi service by completing our quick online service request or by phoning 1300 405 295 today.
AIR CONDITIONING SERVICE FAQ
For more in depth air conditioning service information visit our Air conditioning service Information page