Mitsubishi Air Conditioner Service
Need a Mitsubishi Electric aircon service professional?
All Purpose Air Conditioning has an outstanding reputation for completing effective and high quality aircon services on a range of Mitsubishi Electric air conditioners. Our team is dedicated to providing customers with a service that will ensure their Mitsubishi aircon continues work at its best for as long as possible. Our qualified air conditioning service technicians are all experienced with working with Mitsubishi products, so you can ensure that the job will be done to a high standard.
Book a Mitsubishi Electric split system or ducted air conditioner service in Brisbane, Logan, the Gold Coast, Moreton Bay, and the Sunshine Coast today.
Book A Mitsubishi Aircon Service Today
What are the benefits of our Mitsubishi air conditioner service?
By hiring an All Purpose Air Conditioning professional to service your Mitsubishi air conditioner, there are a number of benefits that come with their work. Our air conditioning technicians can detect small issues like faulty electrical connections or dust build ups in your air conditioning system before they become harmful to your AC.
If these issues are left untreated, you could be left with a completely broken aircon, which would only leave you with the option of getting a replacement. This costs more time and money to purchase and install than if you were to get a regular air conditioner check done.
Our servicing also maintains a high working efficiency for a longer period of time, which will ensure that you get the most out of your aircon.

What does the Mitsubishi Electric aircon service cover?
When you hire an All Purpose Air Conditioning professional to service your Mitsubishi Electric aircon, our workers will do a comprehensive maintenance checkup of your entire AC system. We do this to ensure that each feature is still working properly and that there are no small faults in the system that may be a future problem. Each checklist may differ based on each clients needs, however for most air conditioners the process includes:
Check the quality of all electrical connections.
Check the gas levels.
Check the air flow.
Clean filters thoroughly
Inspect any outdoor units
Test the heating and cooling functions
Test other features for working quality
Note that this is a general description and that our service can be modified to better suit a client's needs. For any enquiries about the air conditioning service for a specific ac model or for more details about what is included in the process, contact with one of our technicians.
Our specialists recommend routine professional deep cleaning of your aircon to reduce the growth of mould, mildew and bacteria.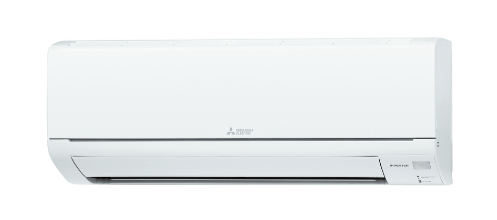 Smart reasons to choose our team to complete your Mitsubishi aircon service
At All Purpose Air Conditioning, we strive to put our customers first at every turn. From the moment you contact us right up to when your project is finalised, we make your satisfaction our number one priority. Additionally we:
Are fully qualified air conditioning technicians.
Complete regular training to ensure we are up-to-date with all the latest industry solutions and equipment.
Are a one-stop-shop when it comes to all your air conditioning needs.
Provide honest upfront fixed prices so you pay the same as any other customer, so no surprises or hidden costs.
Are experienced industry specialists when it comes to all things aircon.
Offer cost effective and affordable options.
Offer a written guarantee to customers in relation to workmanship.
Provide prompt and professional air conditioning mechanics who complete every job to the highest industry standard.
Call 30 minutes before we arrive and show up when we say we will.
Always have customers' satisfaction in mind when completing every job.
Are a proudly owned and operated Australian business.

Book your professional Mitsubishi air conditioning service today
Whether you would just like to maintain the quality of your Mitsubishi Electric aircon or prevent it from being completely broken, All Purpose Air Conditioning has a service solution for you. Our experienced team of technicians service a wide range of locations for an affordable price. To keep your aircon working well, call us at 1300 405 295 or complete a quick online Mitsubishi Electric aircon service request booking form today.
AIR CONDITIONING SERVICE FAQ
For more in depth air conditioning service information visit our Air conditioning service Information page