Air Conditioning Redland City
Your local Redlands air conditioning installation, repair & service team
Looking for a reliable, experienced air conditioner specialist to install, repair or service your home or business air conditioning in the Redland City region? All Purpose Air Conditioning can help with all your aircon needs, from the supply and installation of a new split system or ducted aircon to urgent repairs and routine maintenance service.
Work with all the leading brands including Daikin, Fujitsu, Mitsubishi Electric and more to provide you with the very best, most energy-efficient option for your specific climate control needs in Redlands.
Book Aircon Service in Redlands Today
Air conditioning installation services in Redlands
Choosing the perfect air conditioner will ensure your home or commercial property is comfortable all year round and that operating costs are kept as low as possible. Our technicians can provide you with expert advice to help select the most effective, efficient option for the space you wish to cool and/or heat.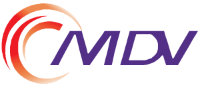 Air conditioner installation can be carried out during the building process or retrofit with both ducted and split solutions available for a wide range of building designs and sizes.
Our aircon technicians install units from proven established brands such as: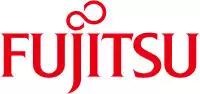 Repairs for ducted & split aircon
The team at All Purpose Air Conditioning have years of on-the-job experience, meaning we can work quickly and efficiently to identify and diagnose the issue in your system and safely repair your air conditioner.
We offer practical, efficient solutions to any issues your air conditioning may be having. Our technicians keep up-to-date with the latest industry updates to ensure every customer receives the best repair option available.
Air conditioning service & maintenance in Redlands
Keeping your air conditioner in top working condition ensures the unit cools/heats your building effectively and operates at its most efficient to keep running costs down.
The recommended frequency of aircon servicing depends on the usage of the unit. If you have a split system air conditioner fitting in a bedroom which is only used to cool through summer a yearly service would often be adequate. However, a commercial HVAC system that is operated every day of the year could require monthly or quarterly maintenance to support the unit.
During an air conditioner service, our technician is also able to will identify any potential repair requirements, ensuring small issues can be addressed before they become big problems or lead to breakdowns.
Air conditioning cleaning
Air conditioners can be a perfect breeding ground for mould, bacteria, and fungi. Every time you turn your aircon on these volatile organic contaminants can be distributed throughout your home or workplace. As you inhale these particles they can affect your lungs and the biological allergens can trigger issues such as asthma, hayfever, skin allergies and other respiratory problems.
Regular air conditioner cleaning is not only great for your lungs but also for your air conditioner. There are many benefits of having your air conditioner professionally cleaned regularly, these include:
Improving efficiency and longevity of the unit - components don't wear out as quickly
Consume less power - reducing electricity expenses (as it won't have to work so hard to function)
Prevent overheating, breakdowns, and expensive repairs

The trusted, professional air conditioning experts in Redlands
For the very best in air conditioning installation, repairs, cleaning and maintenance in the Redland City area contact All Purpose at 1300 405 295 or complete our quick online Redland aircon service request today.